APC NetBotz Camera Pod 160

Cameras that integrate with NetBotz 300, 400 and 500 appliances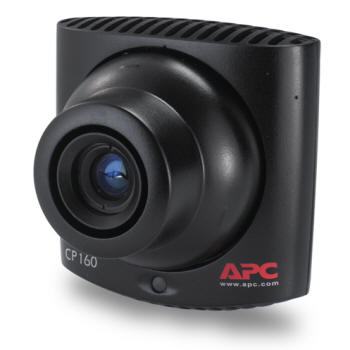 APC Security and Environmental Monitoring
Security Cameras
APC NetBotz Camera Pod 160
*Please note: Product descriptions, specifications and part numbers have been sourced from www.apc.com and may refer to the US products which differ from products which will be supplied in Australia. Data sheets can be provided upon request for the Australian equivalent to these products.
NetBotz Camera Pod 160 Overview:
This expanded variety of cameras allows IT administrators to flexibly select the ideal camera for their application. The surveillance management application enables rapid search and retrieval of video, plus 'tagging' of important video clips. The NetBotz camera pod and CCTV cameras (through the CCTV adapter pod) are compatible with NetBotz 300, 400 and 500.
USB Camera enhances surveillance capability in select NetBotz Room Monitor and rack Monitor appliances.
Includes: Cable ties, Documentation CD, Installation guide, Rack Mounting brackets, USB cable, Wall Mounting Brackets
Features & Benefits:
NBPD0160 Features
Features:
2-Way audio
Supports remote service capability through speaker and microphone inputs. Advanced Software Pack #1 required to enable functionality.
Door contact
Enables a NetBotz appliance to detect the act of opening a door, which triggers surveillence recording.
Security Cameras Features & Benefits
Availability:
Full-motion video camera
Capture a visual record when used with a compatible NetBotz appliance.
Technical Specifications: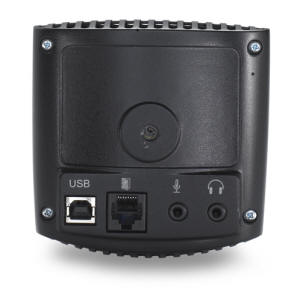 Model:
NBPD0160
Physical
Net Weight
0.44 lbs. (0.20 kg)
Maximum Height
4.00 inches (102 mm)
Maximum Width
3.93 inches (100 mm)
Maximum depth
3.09 inches (78 mm)
Conformance
Regulatory Approvals
AS/NZS 3548 (C-Tick) Class A, cUL Listed, CE, EMC Directive 2004/108/EC, FCC Part 15 Class A, ICES-003, Low Voltage Directive 2006/95/EC, PSE, UL Listed, VCCI Class A, VDE
Pricing Notes:
All Prices are Inclusive of GST
Pricing and product availability subject to change without notice.
Note: Shipping charges may vary depending on the selected unit's weight or the quantity of units selected. As a result, the shipping charges may change from the value you receive at checkout. A customer representative will confirm these changes with you if they occur before processing your order.
APC Security and Environmental Monitoring
Security Cameras
APC NetBotz Camera Pod 160